When a friend of mine told me about this new city tour that focuses on photography in Hamburg, I was immediately intrigued and got in touch with the guys organizing them. Since I've lived in Hamburg for five years now and I still feel the urge to take out my camera every time I walk along the river or pass by the colorful Schanze, I simply had to test it for you. The project is called Alterways and was founded by Max and Florian, who had the goal to create an alternative and creative sightseeing tour, that makes sure you see the city from new and different angles and that you leave it with authentic photo-souvenirs. I participated in the tour that leads through the Schanzenviertel and St. Pauli and here's what I think:
What's special about these tours through Hamburg is, that the guides are photography enthusiasts. So they're not only there to give you facts about the city, but first and foremost to give you tips and advice on how best to capture what you see – whether that's with your smartphone, DSLR or something in between. Most participants used their smartphones.
Before the actual tour starts, the guide gives a quick introduction on how to take better pictures by explaining things like leading lines, framing and the rule of thirds. He also gives advice about street photography and how to take more interesting selfies. Furthermore he shows examples of creative shots for inspiration, which is especially useful for someone who knows the city well, as it helps you look at something you already know from a different perspective.
The groups are quite small (max. 8 people), so there's enough time to go through the settings of your smartphone or camera with the guide and to test the features that were mentioned in the introduction.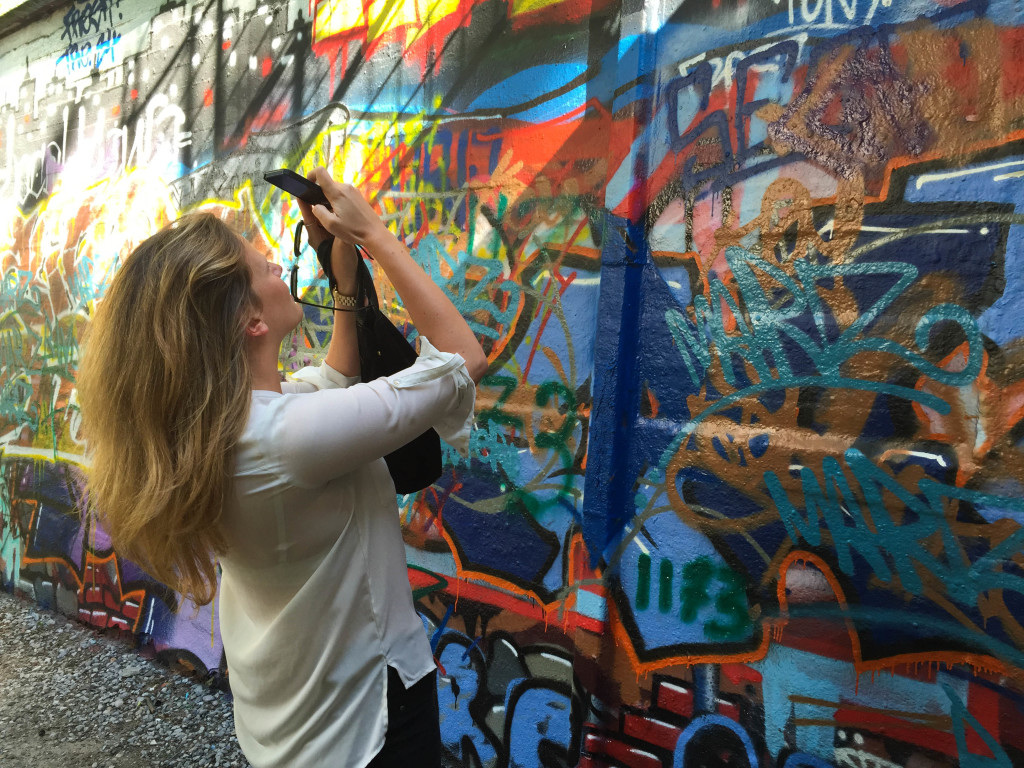 Once that is done, the happy snapping begins. Every now and then the guide stops to tell you stories about the area you walk through or give you facts on sights you pass by. Most of the time, however, you stop to take pictures. Even though you'll get to the "must sees", you'll also go to less known places, that hold great photo opportunities, like a hidden backyard on a busy street.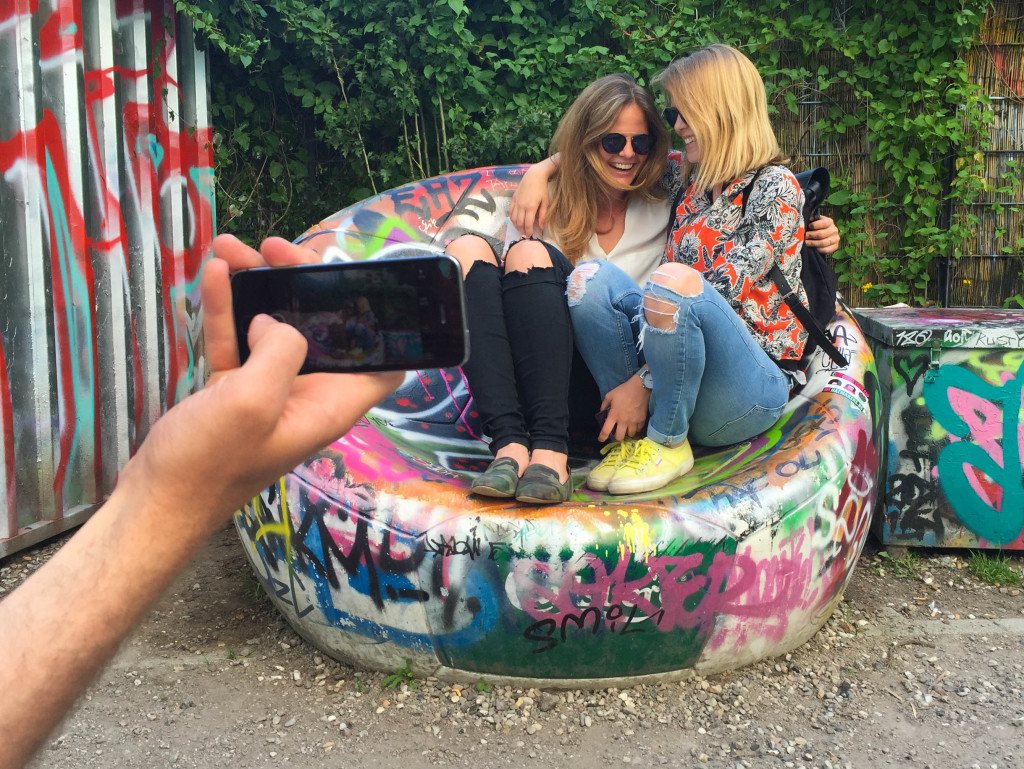 What I found very positive was the easy going atmosphere throughout the walk. Because of the fairly small groups, there's more than enough time for everyone to take their pictures, to chat and just to have fun with it – as you can see.
At this moment, the photo tours are only available in Hamburg, but in a few weeks you'll be able to try them in Köln and Frankfurt as well and the founders are planning to expand to other cities in Europe by the end of this summer.
Conclusion: The Alterways city tours are a fun way to experience the city and to get some nice shots to take back home with you after your trip. I like how especially photography-beginners learn small tricks about (smartphone) photography throughout the tour, which can be applied when off exploring on your own later on. It is important to know, however, that the main focus of the tour is the photography, not the information. So even though you get some interesting facts and stories about Hamburg, the guide will not provide you with a huge amount of details about the city's history etc.
_______________________
Now you: Have you been on any cool sightseeing tours lately? I would love to hear where you've been.