Last week I published a short video of my impressions from our road trip through Denmark and promised to do a follow up article with information about the route we took and the places we visited, so here it comes:
I've sand-boarded in Dubai's desert, snorkeled in the Great Barrier Reef, and strolled through stunning  villages nestled in the hills of Tuscany. But it was whilst driving through my own home country, that I've witnessed some of the most beautiful landscapes I have ever seen.
Starting in Hamburg, our first stop was in Southern Jutland in Ribe – Denmark's oldest town. With only a little over 8100 inhabitants, Ribe is rather small and can be seen in half a day. It holds a viking museum and an area, where the viking age has been reconstructed. And, of course, Denmark's oldest town is full of history. But even just strolling by the small crooked houses in Ribe is worth a visit.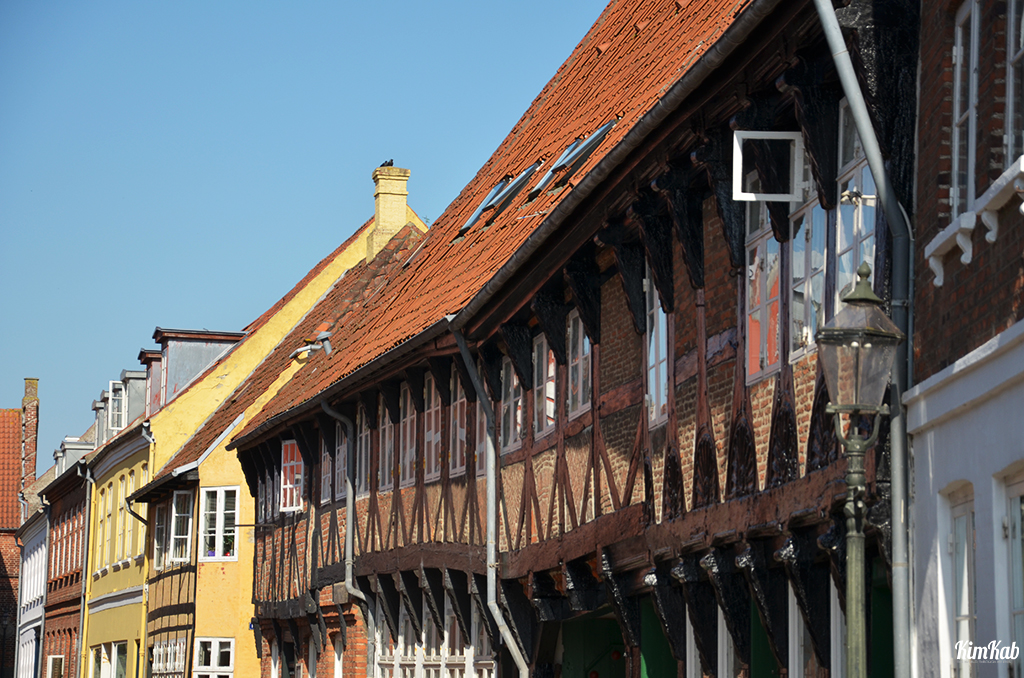 Next stop: Blåvand. Blåvand (next to Hvidesande, that is just a bit further north) is the holiday destination for german tourists, as it's a relatively short drive from there.
Blåvand has beautiful beaches, nice camping grounds and, as we discovered, a summer house area that looks like a hobbit village between the dunes.
The next part of the trip was truly amazing. Avoiding motorways altogether, we drove further up the west coast. The amazing thing about Denmark's highways is that most of the time there's nothing but fields and forests on the side of the road. Driving through these gorgeous landscapes while the sun slowly sets over golden fields… you're tempted to stop for pictures and a closer look about every five minutes. And that's exactly how we ended up in this place, when we reached the beautiful Limfjord.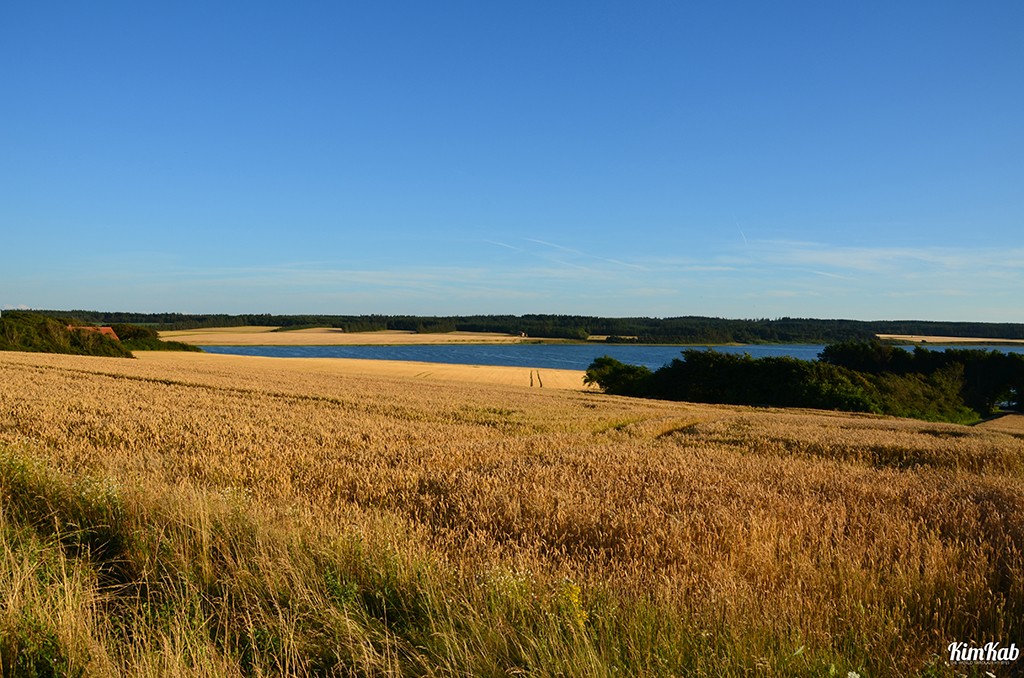 Just a few kilometers further north we reached Klitmøller. A small spot that has earned the title "Cold Hawaii" amongst surfers, because of good wind and great waves. After seeing this (pictures below) we decided to set up our tent in a nice little surf camp & camping ground in the tiny town of "Cold Hawaii".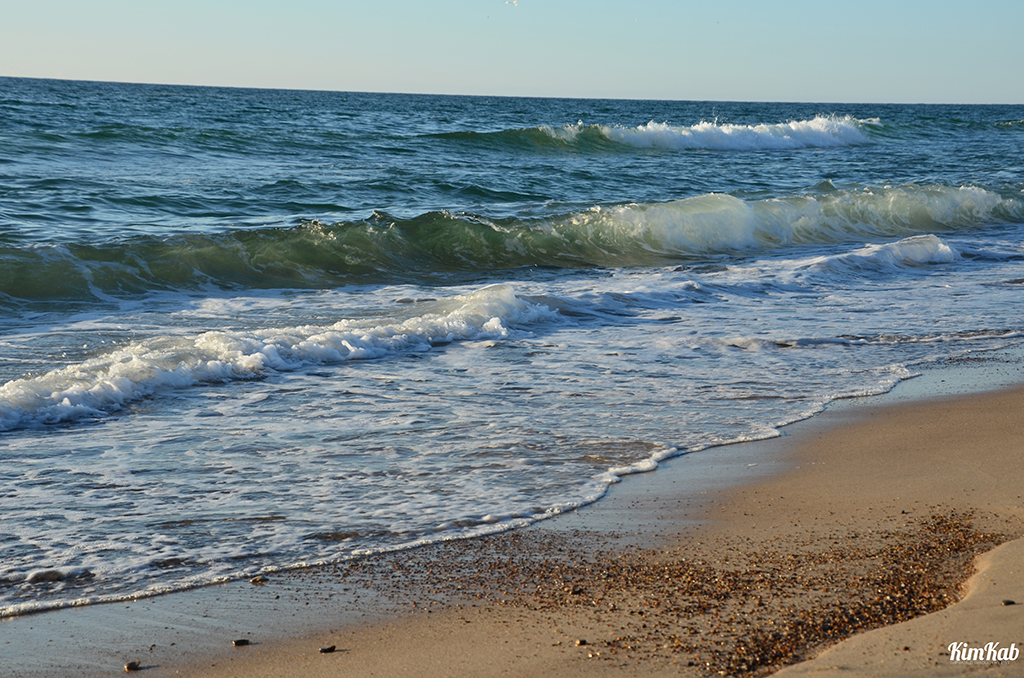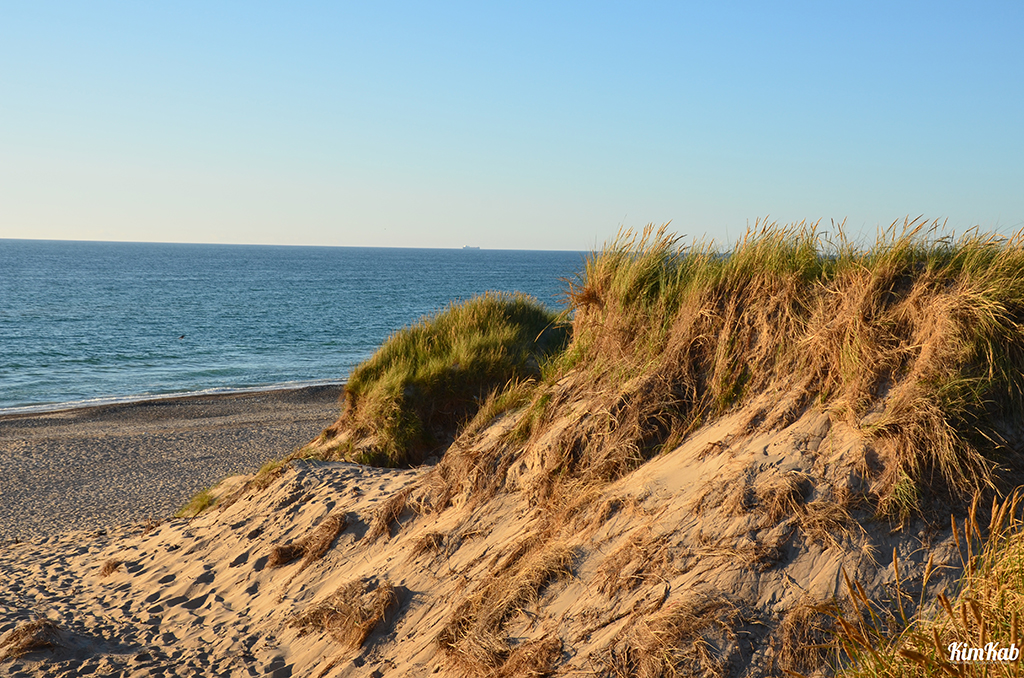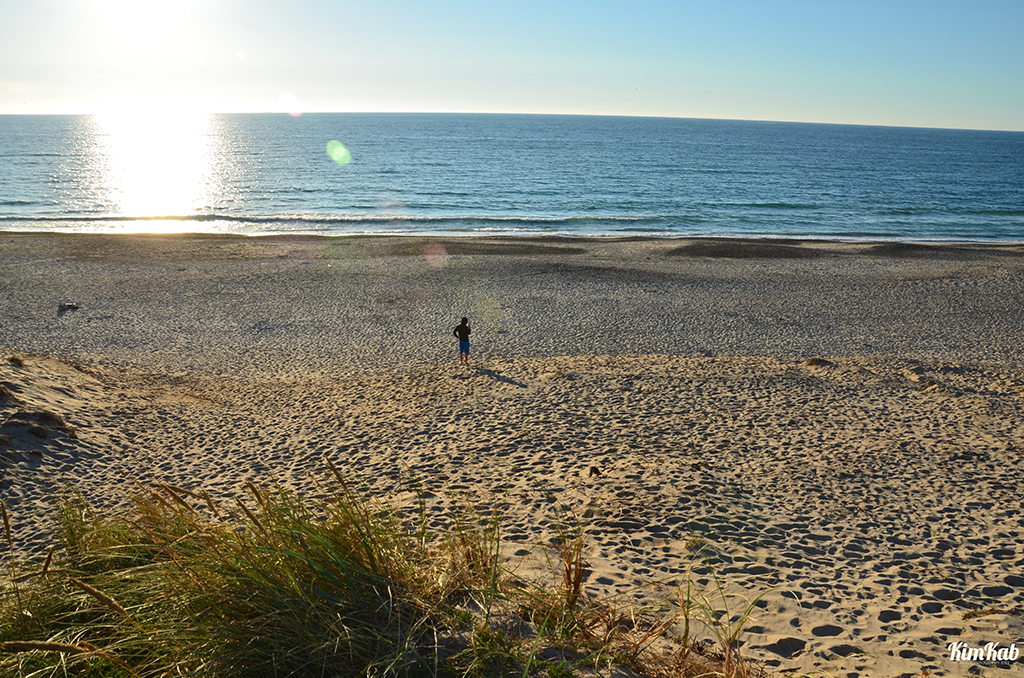 After our stop in Klitmøller we spent some nights in a cozy danish summerhouse close to Løkken. This is by far my favorite place in Denmark in the summer. Broad beaches, fantastic sea and lots of dunes to play hide and seek in (I used to come here as a kid, hence the nostalgia). It is also right next to Rubjerg Fyr, a lighthouse that over the years has been covered by a huge wandering sand dune. At times the sand dune would grow so big, that it was impossible to see the lighthouse from the sea.
It is an incredible, unique scenery that makes it look like there's a small desert in the middle of Denmark that's colliding with the sea.
Rubjerg Fyr was originally built about 200 meters from the cliff coast at the highest point above sea level. But because the cliff is and has been eroding by a couple of meters every year, the lighthouse will most likely collapse into the sea within about 15-20 years.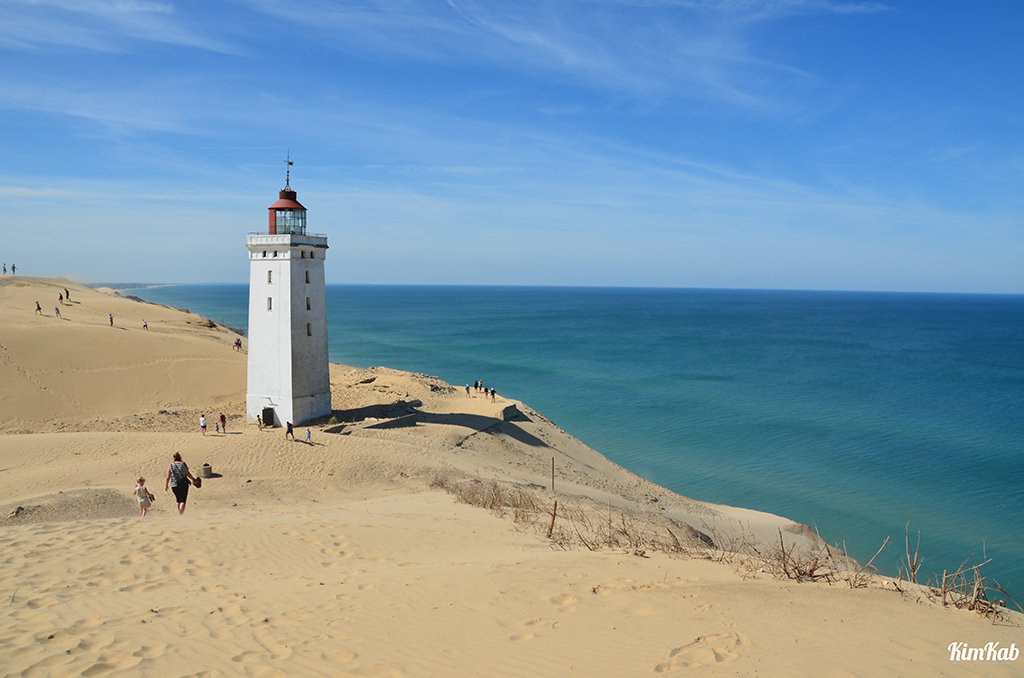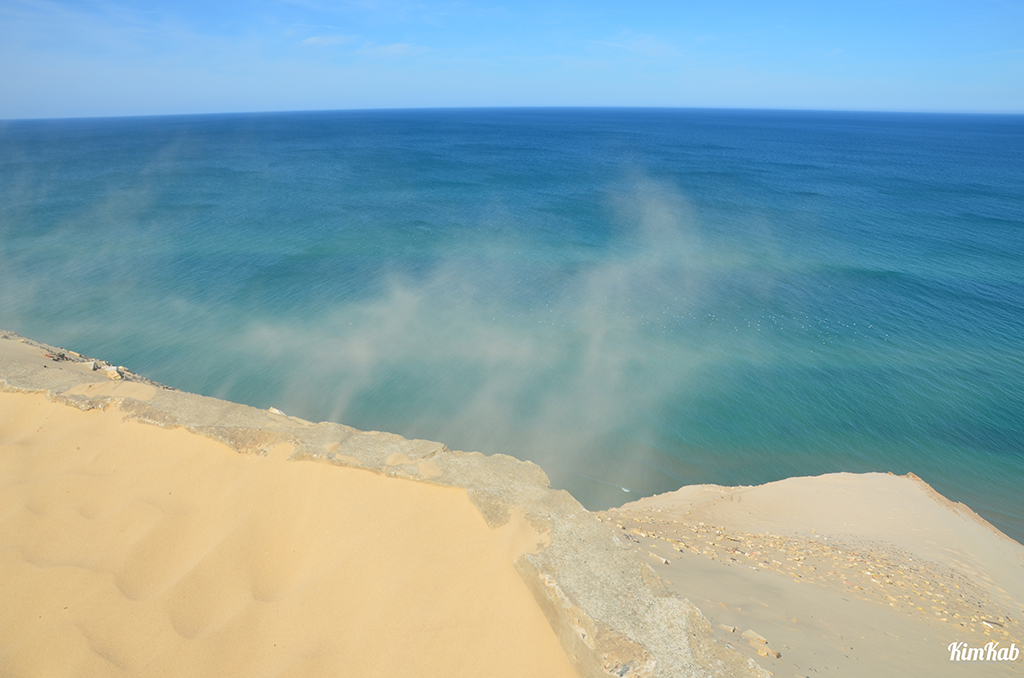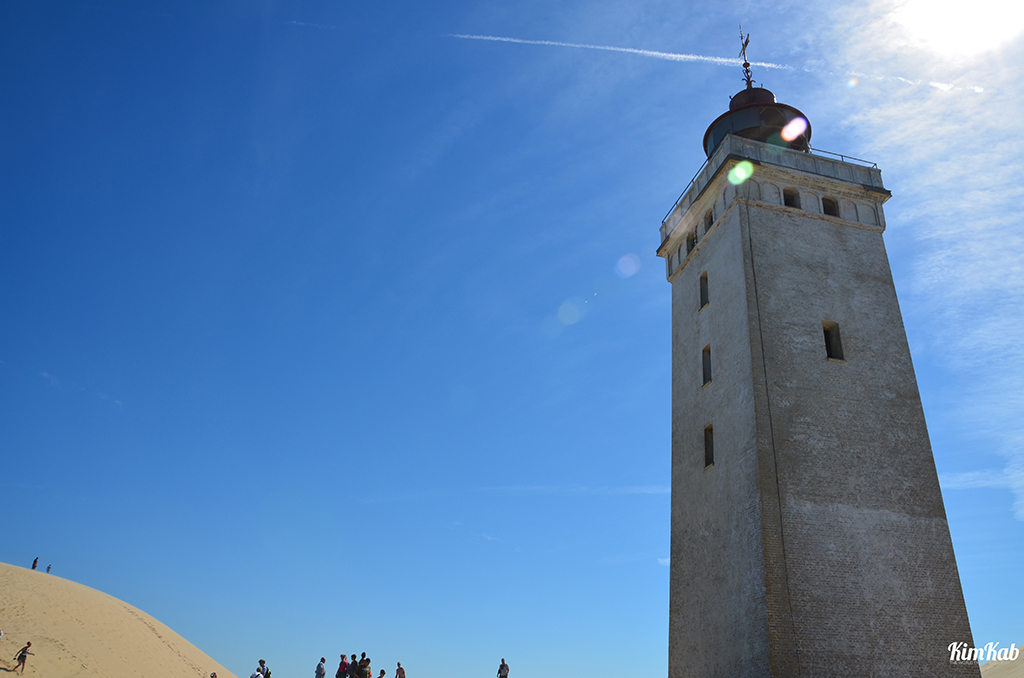 The next stop takes us all the way up to Denmark's northernmost town: Skagen (known in English as "The Scaw"). Skagen literally is The Top of Denmark. In fact, it is the point where the North Sea and the Baltic Sea meets, so you can walk out to Grenen (English: "The Branch") and stand with one foot in each sea. The town also holds Denmark's main fishing port and is famous amongst tourists for it's beautiful town center, Skagen-yellow houses and fresh seafood that is being sold from little red booths and restaurants right on the harbor.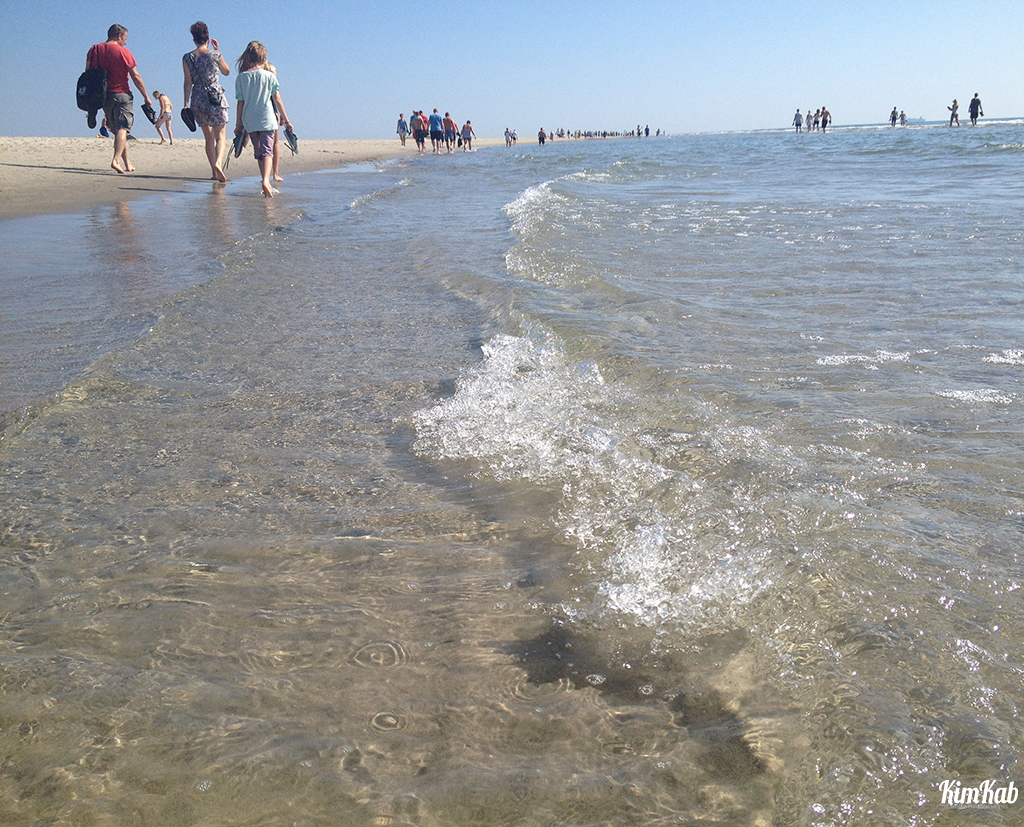 From this point we drove down on the other side of Denmark to visit Århus, Denmark's second-largest city. Being a university city, Århus is very alive with lots of cafés, restaurants and parks. It also has plenty of outdoor activity-areas like places to play beach volleyball, basketball or even climbing. Aside from having one of the largest art museums in northern Europe, it also has something called "Den Gamle By" (English: The Old City"). Den Gamle By is an open air museum where houses from the 17th, 18th and 19th century from all over Denmark are being displayed. With horse-drawn carriages, old bakeries and blacksmiths, walking through the museum really feels like you've travelled through time.
From Århus we took the ferry over to Sjælland, to move on to the last big stop on our trip: Denmark's capital, København.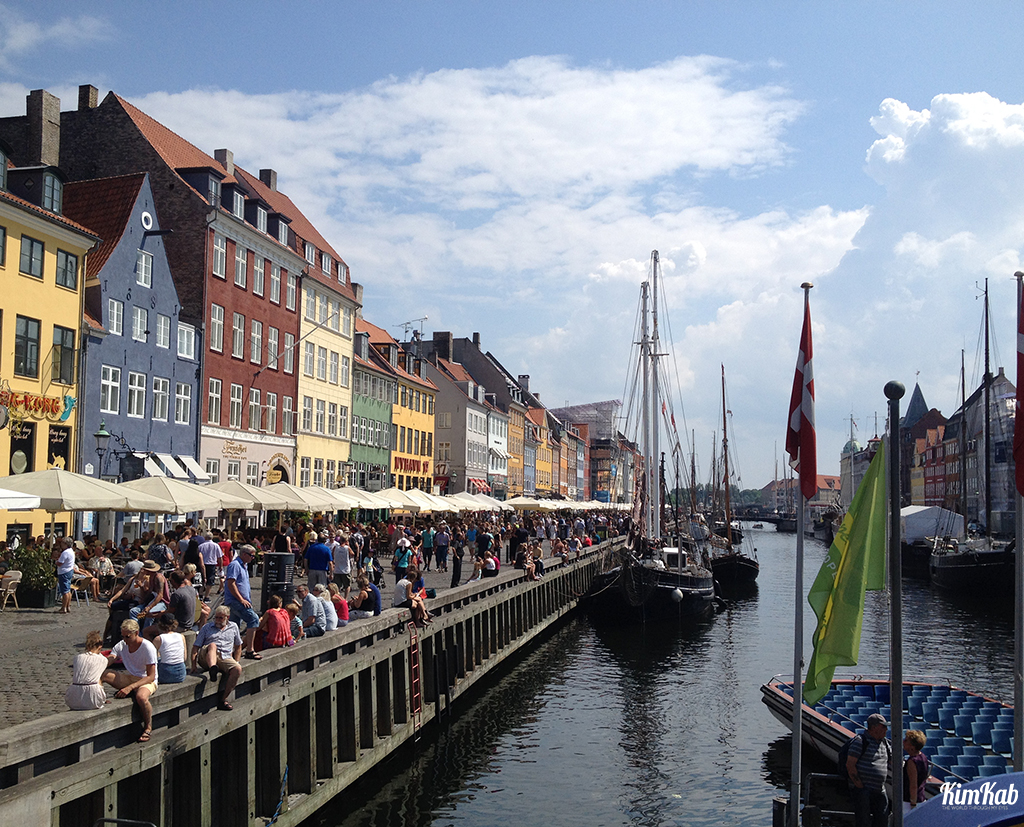 Oh yes, København. Denmark's capital is a lovely place. It's a beautiful city – very international, very interesting and everybody goes everywhere by bike.
What's funny though – geographically Copenhagen is very far away from the actual center of Denmark. In fact it is so far east, that it only takes 35 minutes from København's main train station to get to Sweden.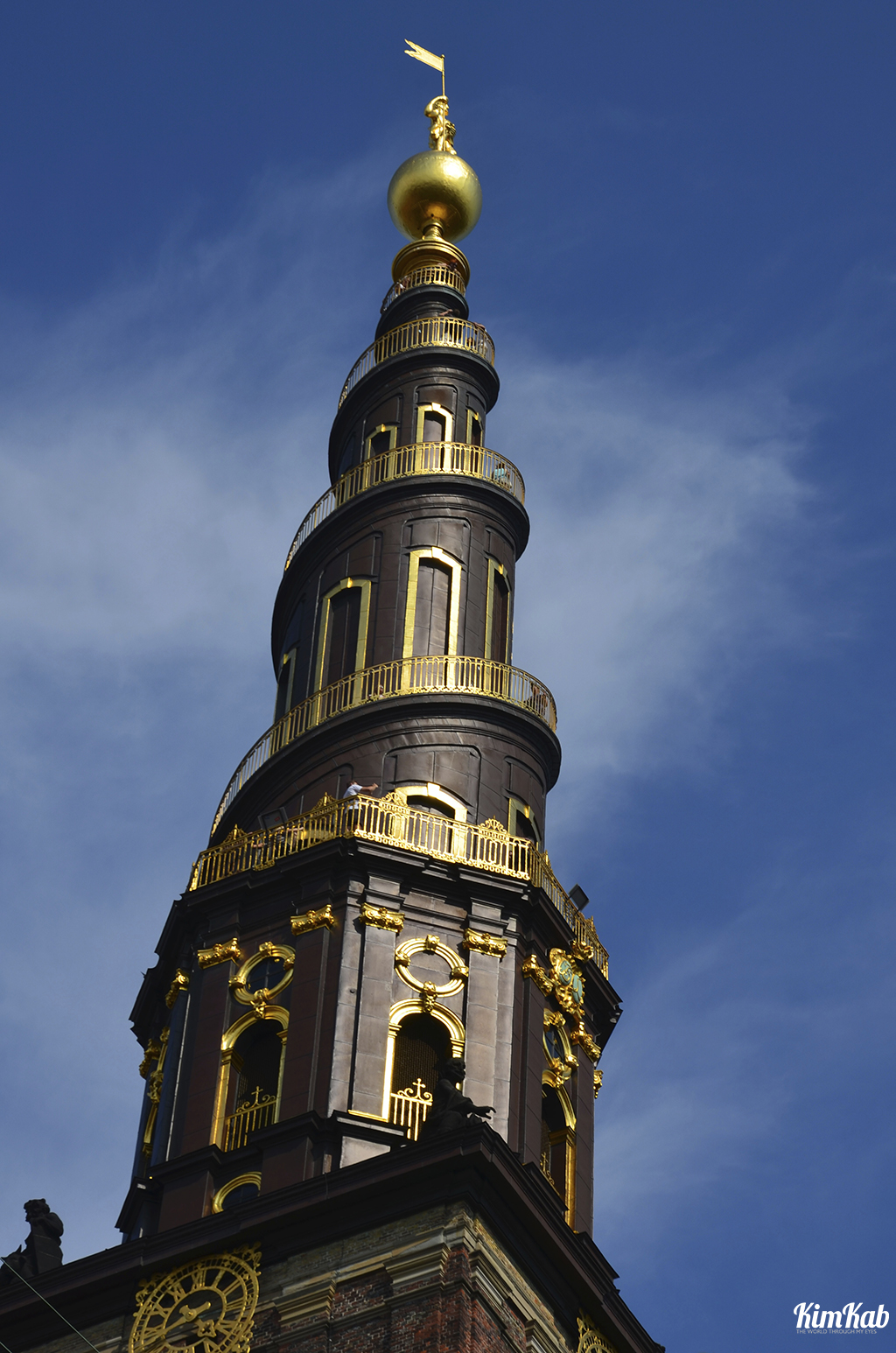 This church in Copenhagen has an external staircase winding around the tower. It starts with narrow wooden steps through the bell tower, then continues with the golden spiral stairs on the outside. The stairs narrow the higher you get and only one person at a time can fit on the last of the 398 steps. And yes, we climbed it. Even though we got a bit shaky on the last steps – we just had to show you this view: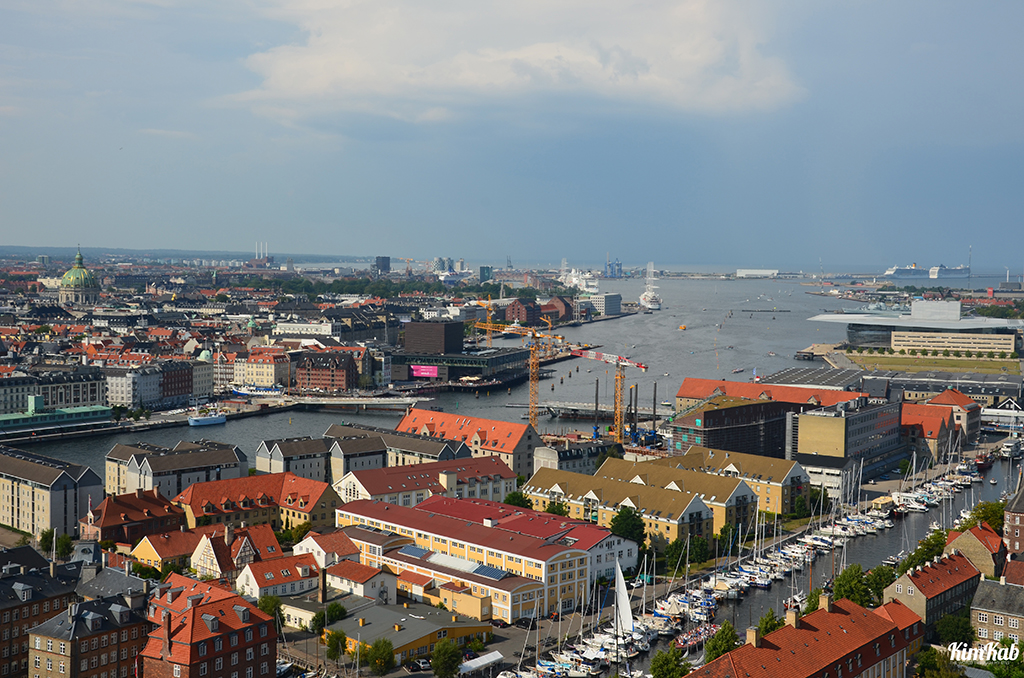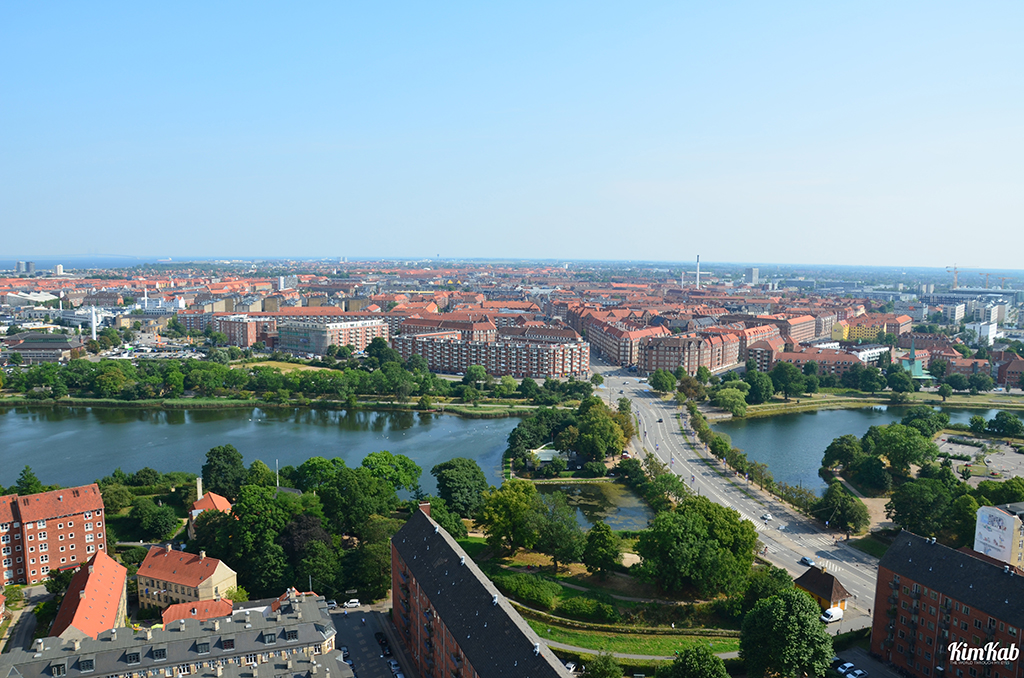 Who would have thought, that travelling through my own home country would turn out to be one of the best trips I have ever made.
To see the social media coverage of this trip on Facebook, Instagram and Twitter look for the hashtag #kimkabindk