I'm sure many of you have foreign coins lying around, which you kept as a souvenir from one of your travels. Unfortunately, they usually end up in a drawer somewhere, destined to be forgotten. At least, that's how it is for me. But then I stumbled upon this really quick and simple DIY-project online (you have got to love Pinterest, the inspiration machine). The project puts your foreign coins to good use and on display in your travel-themed home. I tried it out and, of course, wanted to share it with you.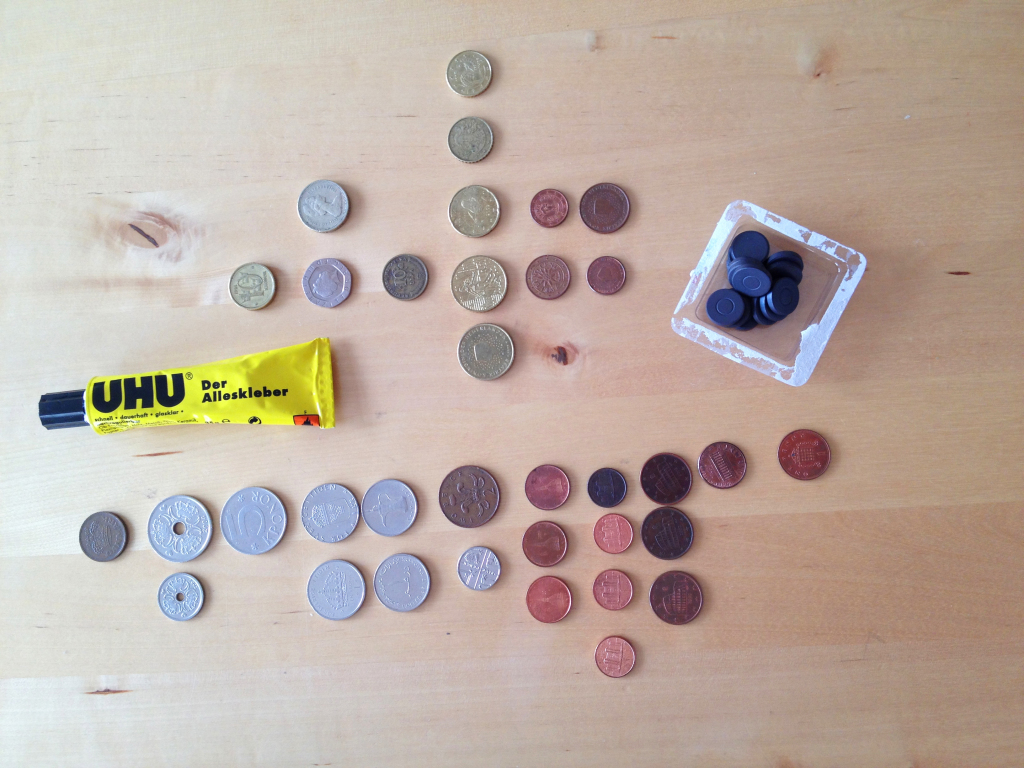 You will need:
foreign currency coins* glue* round magnets*
Make sure to spread out a newspaper on your table so you don't ruin it with the glue. Then glue the non-magnetic side of the magnet to the coin, let it dry and repeat.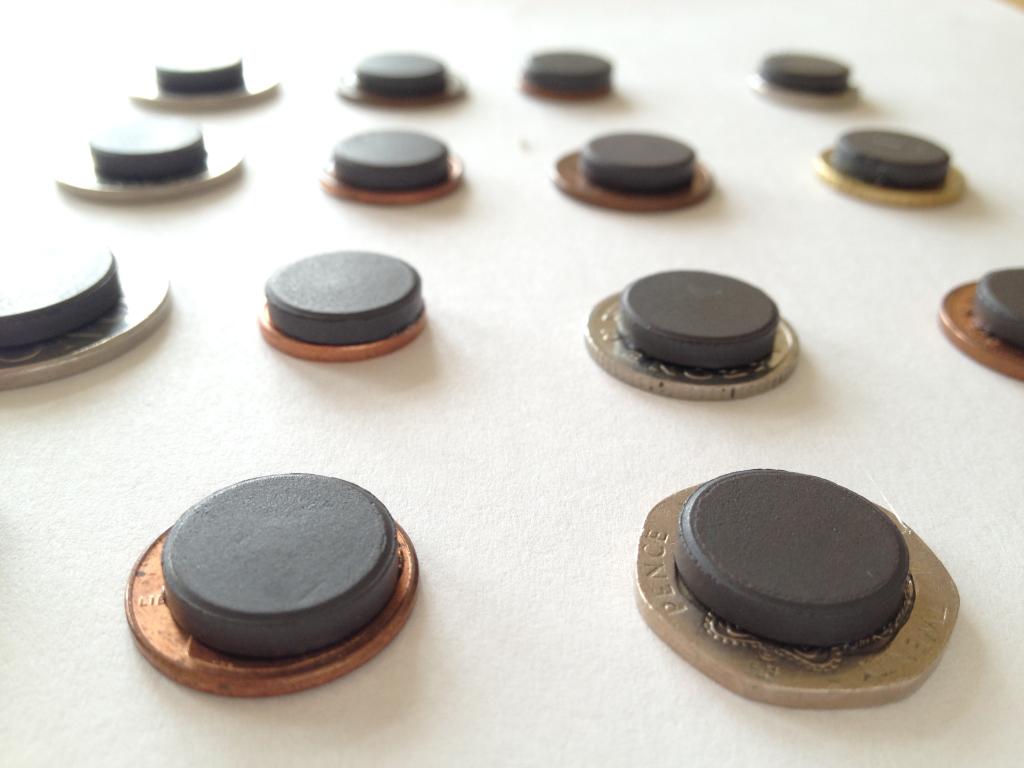 And that's it! Your currency-coin-magnets are done and ready to be used on pin boards, fridges etc.
Have fun crafting and of course
Happy Travels