This is one of my favourite places to be. And even though one of the reasons for that are, that I fell hopelessly in love there, it all started much earlier. The first time I came to this little town was in the year 2002. Being a kid myself back then I was fascinated by the fact, that children stayed up really late and played in the piazza, that you could get that delicious ice-cream until late at night and that everybody seemed to be absolutely… happy. They took there time when they met someone on the street they knew, which was every five steps, to chat about everything that might come to mind. They went to the supermarket and met half of their family there, after all, they all live close by. Saturdays and sundays are spent together, family and friends gathering to… well, mostly to eat. It was a way of living that I hadn't yet experienced and it must have captivated me, because I keep coming back to that one little town with just a few little shops, way too much gossip and the best ice-cream I have ever tasted. (Flavour: Licorice and coco, in case you want to know).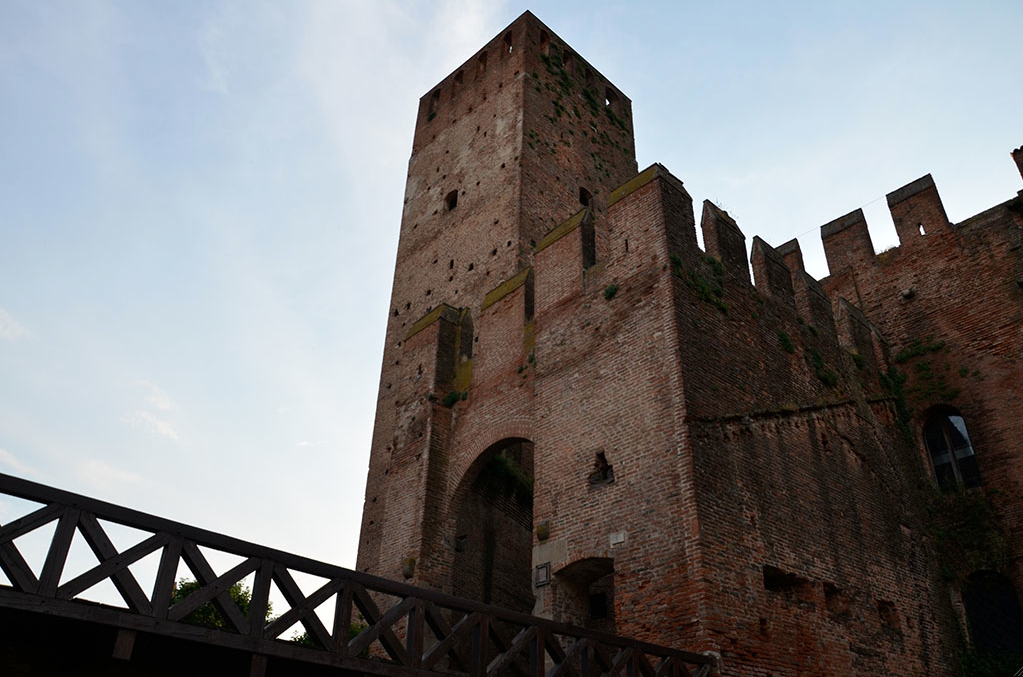 The city center is surrounded by these medieval walls, forming a circle with several gates – each one named like the closest by village it's facing and leading to the piazza – except for one that is called XX September (picture below). A lot of couples have their wedding pictures taken in front of these walls, they make for a beautiful scene. Once a year in september one of the towers surrounding the city is being lit in celebration of the palio, a horse-race among the adjoining villages. It fills the city with an amazing atmosphere of red and yellow, while people dressed as characters from the middle ages walk through the streets.
During daytime there's a busy mingling in Montagnana. Cars, mopeds and lots and lots of bikes find their way through the gates, into the center, around the walls and then back home in time for lunch or dinner. It's a cozy atmosphere. Never to crowded, never to quiet.
As I come from the very north of Europe, this old, characteristic and medieval cities fascinate me a lot. There seem to be so many stories inside these walls, towers and buildings…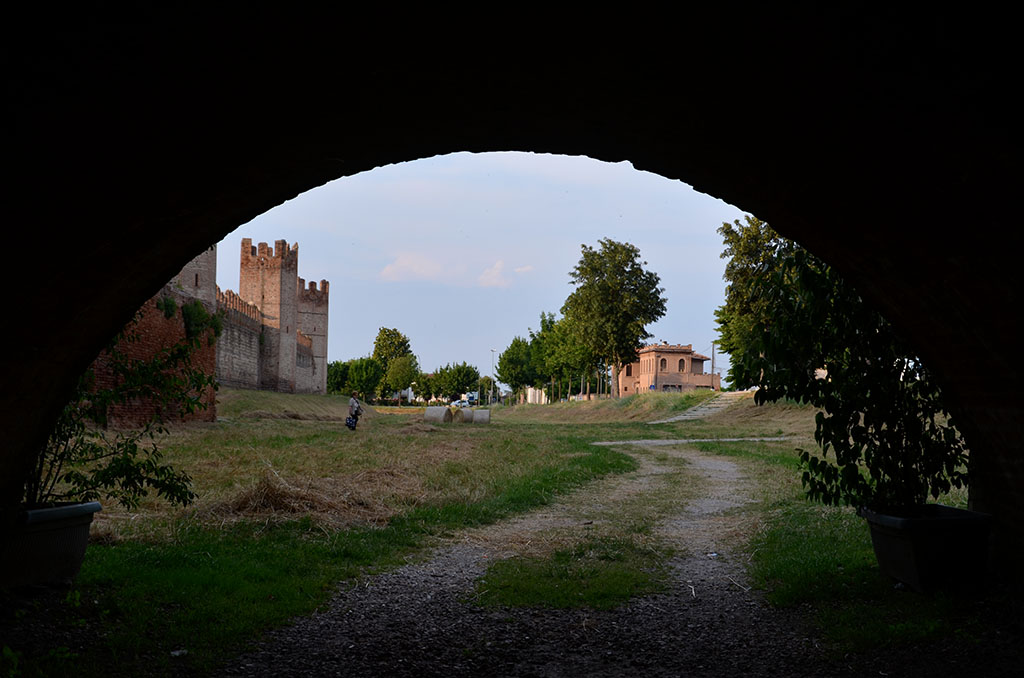 Small passages and corners to explore.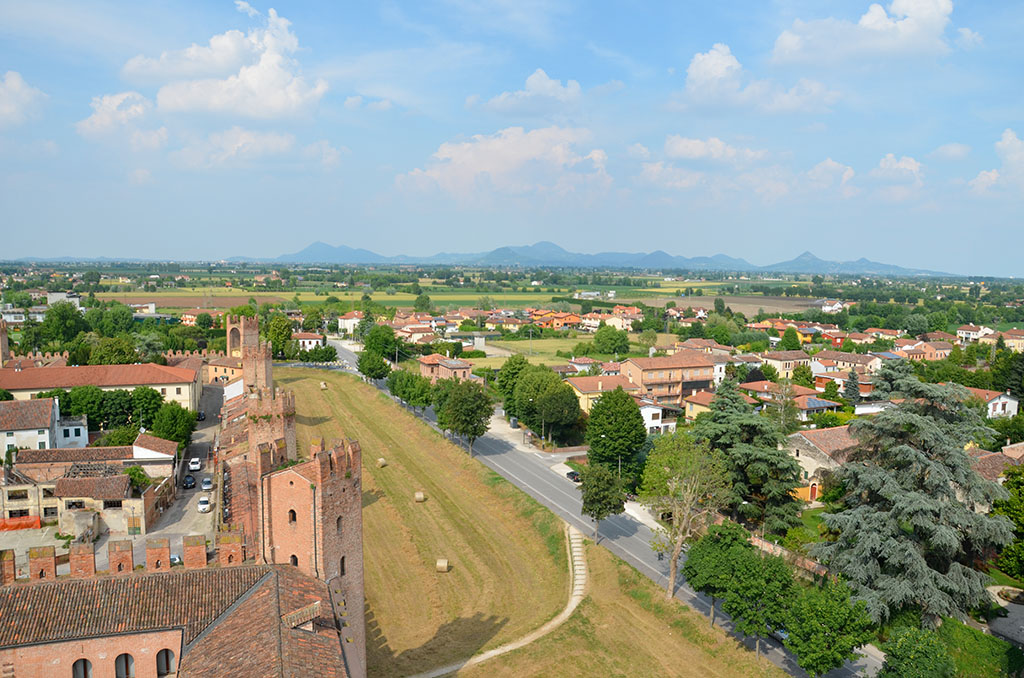 And if you want to see it all, this is the view from the highest tower in Montagnana(ca. 40m). You can look out of the tower in every direction and see the entire town and its surroundings. The passage you can see in the bottom center of the picture leads to the little door that is shown on the photos above (and to a very good pizzeria).
I will keep coming back to this beautiful little place, hiding between Venezia, Verona and Bologna to enjoy the lifestyle I was so fascinated by 11 years ago…
The song "Porte di Orlova" that you hear in the video is played by a local band called BARRANCO. They just released the album called "Ruvidi, Vivi e Macellati" – an album and a band that are absolutely worth spending your sunday afternoons on. Check them out and listen: 
Facebook:       https://www.facebook.com/botteghe.barranco
Bandcamp:     http://barranco.bandcamp.com/
Soundcloud:   https://soundcloud.com/barrancoband