Pisa, Sienna, Venice, Verona… Most of the cities I've visited in Italy are characterized by colorful ancient buildings and narrow cobbled streets. Places where train schedules are more of a suggestion than a reliable plan and everyday life runs at a comfortably slow pace with a srong focus on food and family. Milan is different. It's shinier, newer and busier. A little less charming and a little more exciting. Less tourism, more business. It's bigger, too. Yet, Italy's second largest city has a center that is conveniently concise and everything is easily reachable by foot, tram or metro. Furthermore it's the country's fashion capital, where the sound of rush hour traffic is always accompagnied by the clicking of high heels. 
After spending four days in Lombardy's vibrating capital, here's what I enjoyed and would suggest for a trip to Milan.
Neighborhoods: 
Even though the center of the city is surprisingly compact, each district of Milan still varies srongly from the next. I particularly enjoyed Navigli – a lively neighborhood in the south of the city. It's named after the canals in and around Milan and is exciting to check out at any time of the day. During the day there are plenty of little, quirky cafés to stop at for merenda (an afternoon snack) and the bars along the canals are the perfect location for the mandatory aperitivo (pre-dinner drink). For about 10€ you get a drink plus access to a buffet that can easily count as dinner and you can sit outside and enjoy the relaxed chatting and mingling of the locals until late at night.
Also very interesting and completely different is the area around Porta Nuova. In case you've been to Northern Germany, it reminded me a bit of Hamburg's Hafencity. Very new and shiny, with offices in skyscrapers and fascinating architecture, such as the apartments Bosco Verticale (Vertical Forest) with hanging gardens on each balcony.
My absolute favorite was Brera. Charming, colorful and a little bohemian. It looked more like the Italian cities I've visited in the past. Especially when the sun's out, this is the perfect neighborhood for an afternoon stroll. Enjoy some window shopping in the cobbled streets filled with beautiful boutiques and inviting cafés and don't miss out on the lovely little botanic garden in the Pinacoteca di Brera (the Brera Art Gallery). From here you can easily walk to the Castello Sforzesco (Sforza Castle) and the adjoining Parco Sempione (Simplon Park), where children play, youngsters work out and couples kiss under the trees. Walking through it will lead you right to the Arco della Pace (Arch of Peace), which alongside the Duomo di Milano (Milan Cathedral) is a landmark of the city.
When the sun sets, you can head (back) to Navigli for dinner, drinks or ice cream. Make sure to stop by the Colonne di San Lorenzo (Columns of San Lorenzo) on your way there, to experience the careless atmosphere of people sitting on the ground, eating ice cream, drinking and chatting away. You might also see the occasional shop still open, with lines of people outside and wonder what that's all about. As I was told, in Milan there's always some fashion event going on – a new shop opening, a brand launching a new line or introducing some limited edition. The love for fashion is undeniable in this city. When I asked her, whether my outfit was a little too fancy, my friend, who moved to Milan six years ago to study fashion design, said:
---
"Sweetheart, in Milan you are never overdressed."
---
And she was right. When it comes to fashion the Milanese go all in. So if you have time (and cash) to spare don't miss out on going shopping here and explore the latest fashion trends long before they reach your home country. Don't worry if you're low on pocket money after several days of traveling, window shopping in Milan is an experience in itself – not to be underrated and not to be missed.
Food & Drinks:

As someone traveling with food allergies, I am used to it sometimes being difficult to eat out. In Milan, however, there's a big variety of restaurants and cafés that offer vegan, gluten-free or vegetarian options. I came across some lovely places to eat, drink and snack – also for those, who do not follow a special diet:
Daytrips: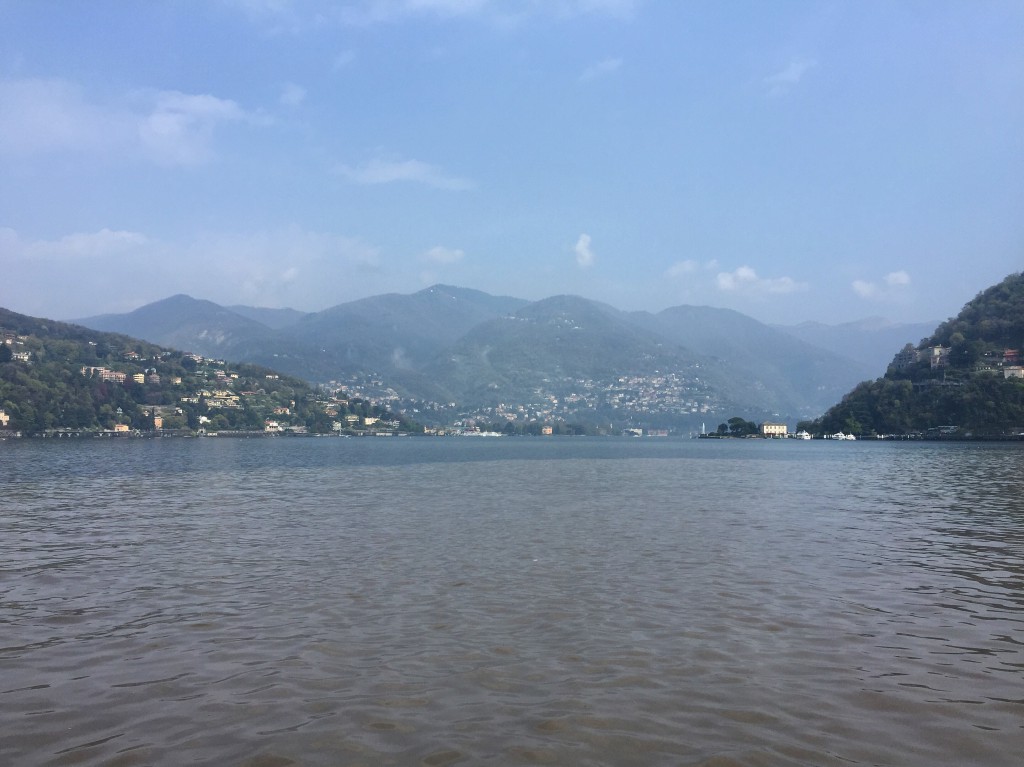 We went to Lago di Como (Lake Como) by train for a day (5 Euro each way). It takes about an hour to get there from Milan and the trains run every hour or so, which makes it a nice destination even just for an afternoon. That being said, I wish I'd had more time to explore here – beautiful place and well worth a(nother) trip. Alternatively day trips are possible to Bergamo, Torino or the other lakes, Lago Maggiore and Lago di Garda.
Now you: have you been to Milan and have some tips you'd like to share with us? Go ahead and tell us in the comments below – we're all ears!