After stumbling upon plenty of beautiful travel inspired DIY-projects online, I've decided to try one myself: a"destination bottle". It holds lots of small notes with future travel targets written on them. It's a cute idea and it makes a nice home accessory as well. Here's how I did it: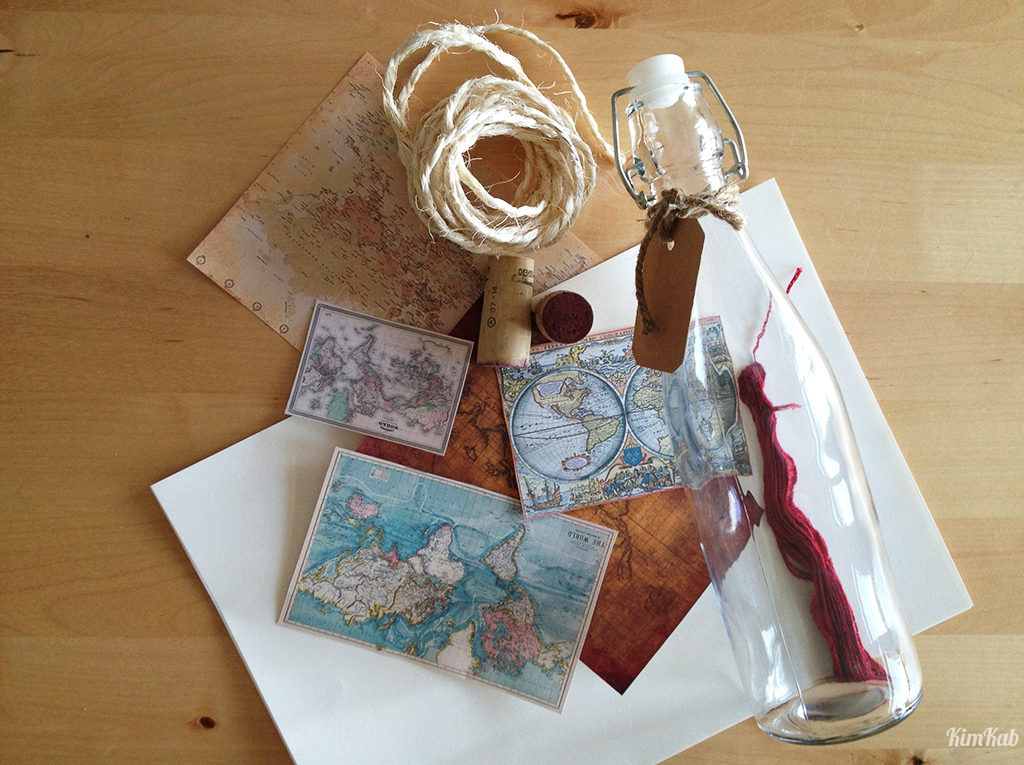 You will need:
An empty bottle * thin cardboard paper * a printed vintage map * a cork * red ribbon * a tag * double-sided tape * a lighter * a pen * some sort of band to attach the tag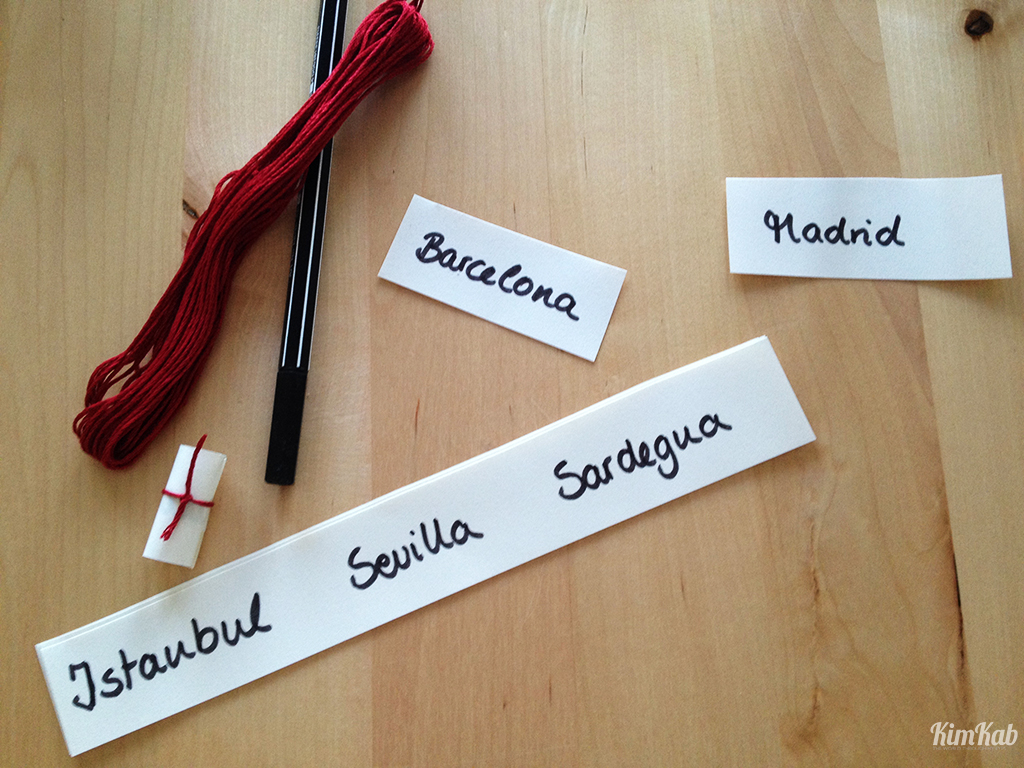 The first step is to cut the paper into small strips and write a destination on each of them. You can either write just the country or the city, or you can be more specific, if you know exactly what you want to do in that place. For example: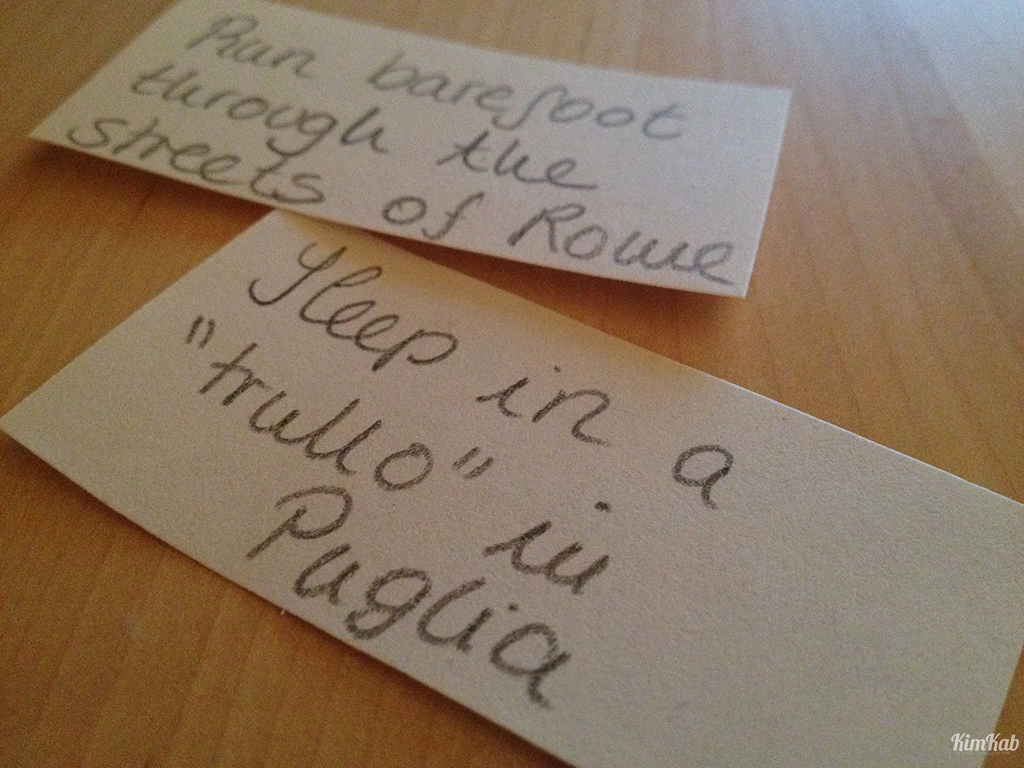 Once you've done that, roll the paper-strips into small roulettes. I put a small piece of tape on them to keep them together, before adding the red band with two small knots.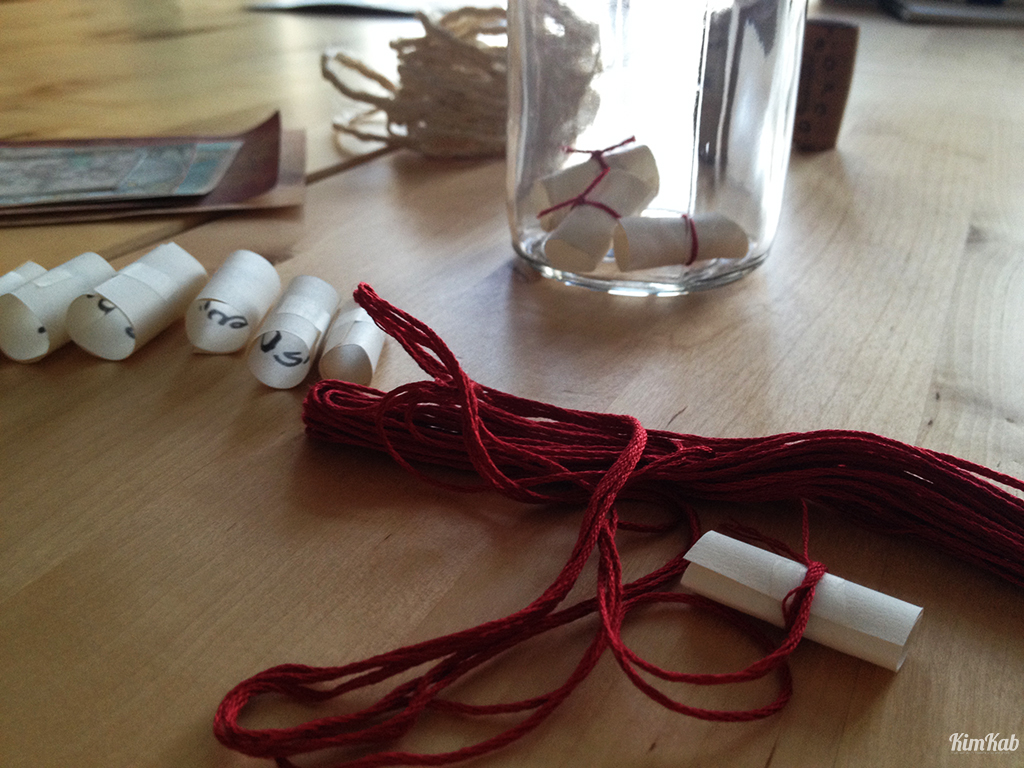 When all your destinations have little red bands around them, put them inside the bottle and fill it up to whatever point you like. As expected, the bottle was too small for all my destination wishes. But who says you can't fill it up again after making some of those travel dreams come true, right?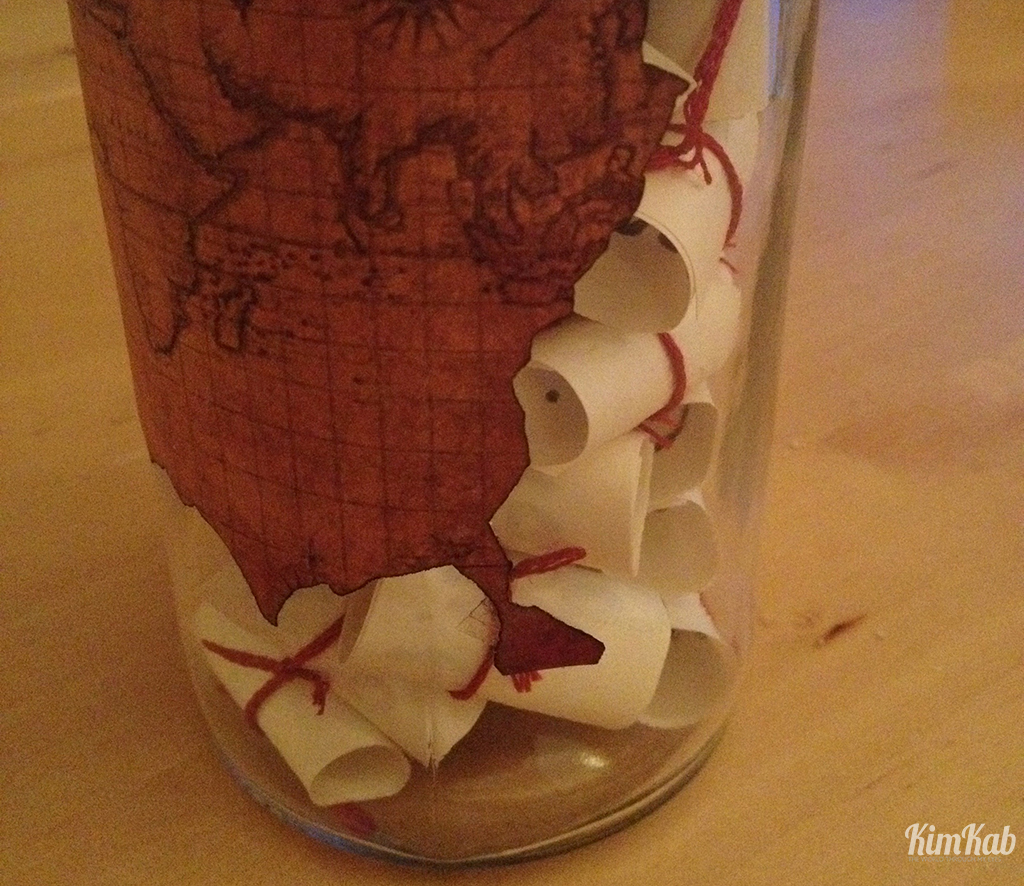 In the next step I took the map I'd chosen and burned off the edges with a lighter to make it look really vintage and adventurous. Be careful – it burns quickly. I then simply attached the map to the bottle with double-sided tape and wrote the desired text on the tag that I later added to the bottle. The one I'd chosen came with a plastic seal that I didn't really like, so I exchanged it with a cork from an old wine bottle. And here it is: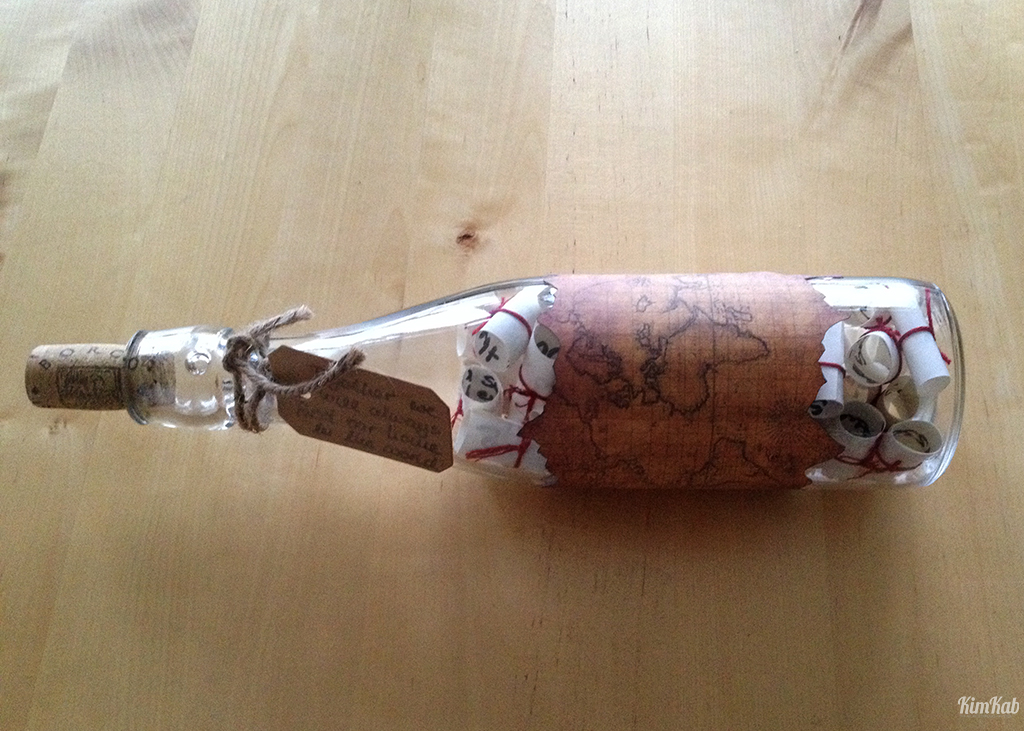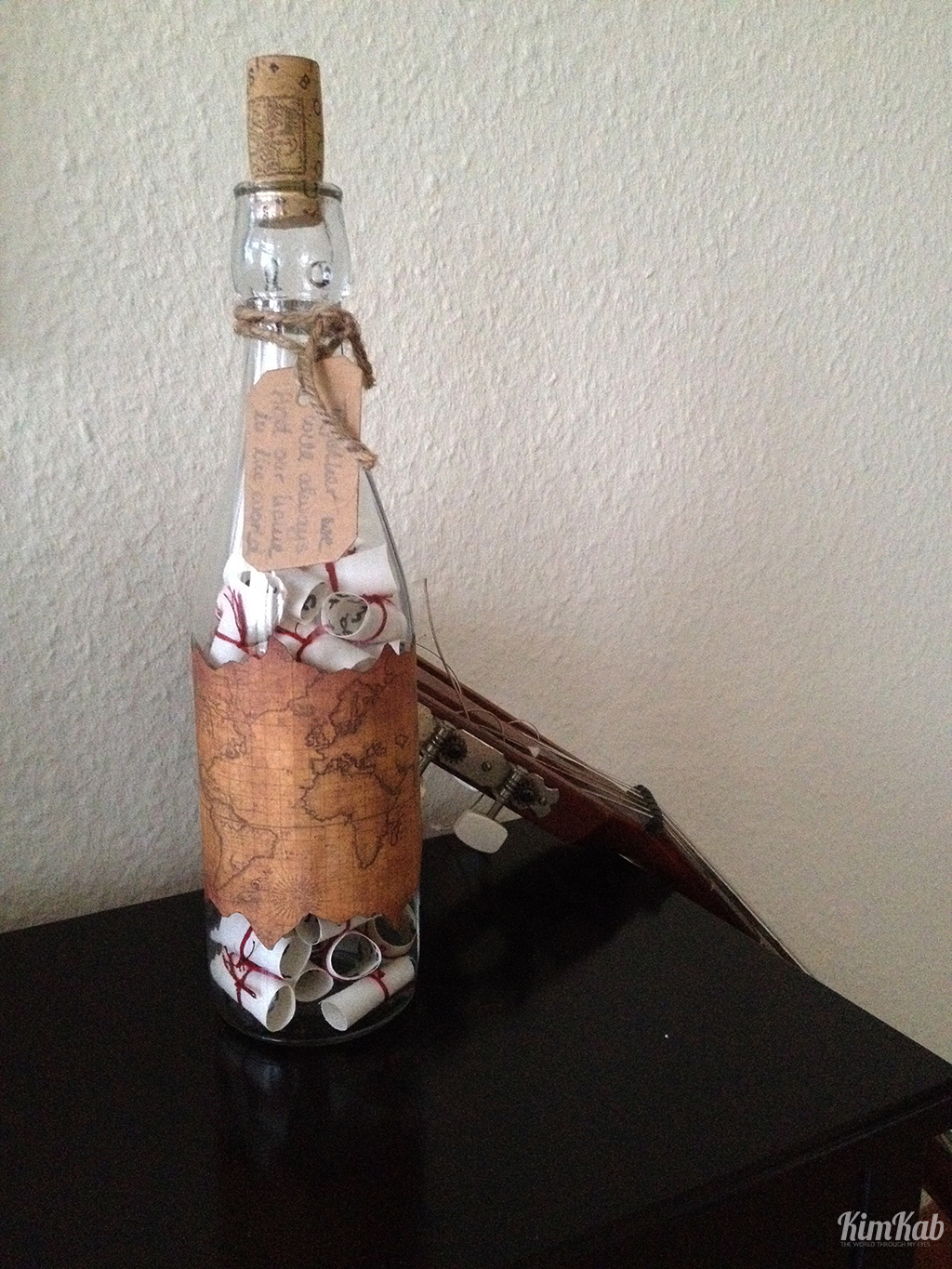 Naturally, you can make these with whatever messages you'd like: career goals, long-term wishes or kind words to a person you care about. I filled mine with places my boyfriend and I still want to visit, adventures we dream to go on. I like the idea of randomly shaking a piece of paper out of the bottle when we're once again asking ourselves: Where to next?
What are your favorite DIY-Projects? Tell us in the comments below and if you liked the article, make sure to share it with your friends. Happy Travels.